| | |
| --- | --- |
| Zoho's commitment to R&D equips businesses with the tools for success | |
At Zoho, our focus has been to constantly engineer solutions that aid businesses in their digital transformation
Keeping with our commitment to R&D and innovation, we're introducing our newest products that are built with our customers' best interests at heart. With contract signing, contractual duties and obligations can now be communicated transparently, as users automate and streamline contract processes, without missing reviews and approvals.
For unlocking business insights, the Zoho Analytics 5.0 integration with Zoho DataPrep improves data extraction, transformation, and enrichment from inside Zoho Analytics itself. Also learn how you can optimize your company's approach to data privacy, plus more business topics below!
Contract management simplified
Featuring a powerful share function in Zoho Sign
To ease the workload of your legal teams, we're excited to introduce Zoho Contracts—our contract lifecycle management (CLM) software that facilitates better and more efficient legal operations while running your business
Select pre-designed, customisable contract templates, and collaborate securely with teams and counterparties with password-protected documents. Businesses can now experience improved governance when signing contracts using end-to-end approval flows that ensure the contract lifecycle is properly streamlined and reviewed.
Find out how Zoho Contracts can improve your CLM process, mitigate business risks, ensure cross-function integrations, reduce operational costs, and more. Explore our Zoho Contracts' free trial today.
Zoho Sign: Improved sharing functions
Zoho Sign's document sharing enables users across the organization to access and track the documents shared with them. Share template is designed to help create segmented access and prevent templates from being readily accessible to all users upon creation. And the USB Signer app on Windows enables users to digitally sign documents using a USB token!
Data insights at your fingertips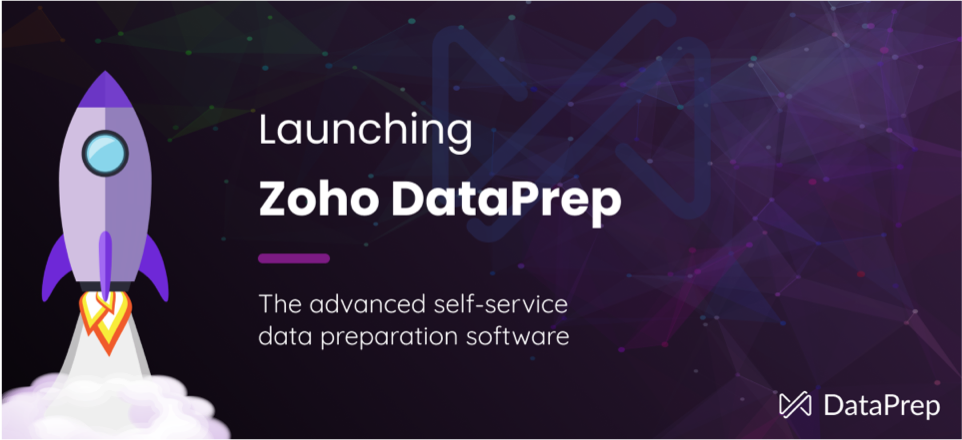 Zoho DataPrep
Our self-service data preparation software, Zoho DataPrep, is now out of beta. It helps organizations prepare data by automatically identifying errors, discovering data patterns, and transforming data—all without the need for any coding.
Learn more about how you can quickly put your data to use, with advanced AI-based intelligent suggestions and transformations.
Zoho Analytics
Our team at Zoho Analytics is still hard at work introducing new functionalities to help businesses unlock insights from their continuously growing data. The culmination of this effort is our next announcement—Zoho Analytics 5.0! Here are some key highlights of this new update.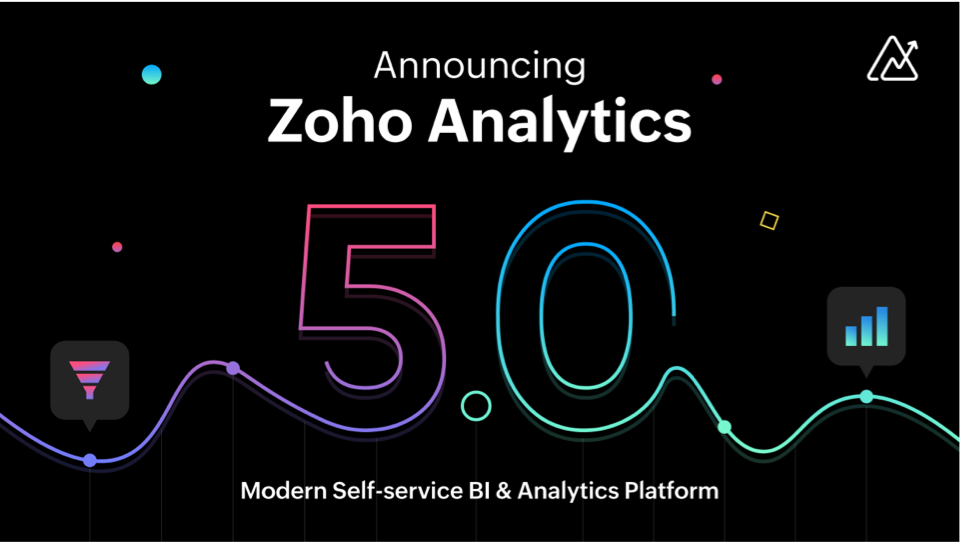 Zoho DataPrep
Employ AI-powered data preparation and cleansing with Zoho DataPrep inside Zoho Analytics—it lets you integrate, model, clean, prepare, enrich, and organize data easily!
Augmented analytics
With Ask Zia, get insights by simply conversing through an immersive chat-like interface, and with Zia Insights, our ML-powered AI assistant, you can even get contextual and automated insights in the form of narrations, with zero interactions.
Data storytelling
After you have the insights, presenting them the right way is equally important. And for that, we've tightly integrated with Zoho Show, so you can create beautiful presentations with seamlessly embedding analytical insights. Moreover, we have web portals to enable you to design and build high quality analytics portals.
If you'd like to give these and many more amazing features a try, check out all the latest updates in Zoho Analytics 5.0!
| | | |
| --- | --- | --- |
| Almost a year ago, we launched Zoho TransMail, with the aim of helping businesses communicate crucial information to their customers through transactional emails. We're now fulfilling the same promise of Zoho TransMail with a fresh new name—ZeptoMail. Curious to know what's with the name change? Read all about it here! | | Zoho People has a new Leave Grant feature that allows organizations to do away with rigid leave policies and accommodate special leave requests that are not part of their usual time-off benefits. Customize paternity leave, COVID-19 recovery leave, and more! |

Zoho Assist now integrates with Zoho CRM, enabling users to provide remote support and screen sharing options from their CRM. After adding Assist from the Zoho Marketplace, users can select a contact/lead and schedule or start a session instantly.
APAC CRM English Webinars (On demand):
Remote Workplace Bahasa Indonesia Webinar (On demand):
Our upcoming APAC webinars
Over to you...
We've unveiled many new products and updates in this issue and we hope you're excited to try them out!
Our teams are always keen to know your views on how we can improve. So hit Reply and share your feedback with us.
We hope to hear from you soon!
Until next time,
Nicholas Koh