| | |
| --- | --- |
| | Zoho Buzz | Issue #3 | Feb 2020 |
This great start gives us a lot of motivation to work towards solving complex problems for businesses of all sizes, and in turn, help our customers work smarter.
On that happy note, let's share the rest of the news we are excited about:
A round-up of major product updates

Bigin is a simple pipeline management solution for customer-facing teams. It's a great fit for those who are looking to move beyond spreadsheets (and other inefficient ways) for managing their customer information and pipelines. Need instant access?

Zoho Campaigns now integrates with Zapier! With a trigger-and-action system, you can create multiple Zaps to help you seamlessly use your email marketing data as well as push relevant information into the product. Get Zappin'
By the way, have you checked out Flow, our Zapier alternative? 😇

Say hello to Race Charts! This kind of chart easily allows you to visualize changes in time-series data by using animated bars. This feature is the first to make it to the spreadsheet market.

Zoho Vault is continuously improving to offer businesses the latest and greatest ways to manage their critical passwords, notes and documents. We've revamped our interface from the ground-up to enhance every users' experience. The UI is now simpler, faster, and available for beta access! Request beta access

Introducing Sticky Content. You can now pin certain elements on your page so that they remain on the screen even as the user scrolls. With this feature you can creatively display your content in an intuitive way that enhances your visitors' browsing experience. Take a look
#ZohoDay2020 takes center stage
If there's any event that's almost as important to us as Zoholics, it'd be Zoho Day. From outlining our global journey and product roadmap to highlighting the values that drive us and offerinng customers the chance to share real success stories—Zoho Day is our annual analyst meet-up where we bring together analysts from different industries & verticals to discuss all things Zoho.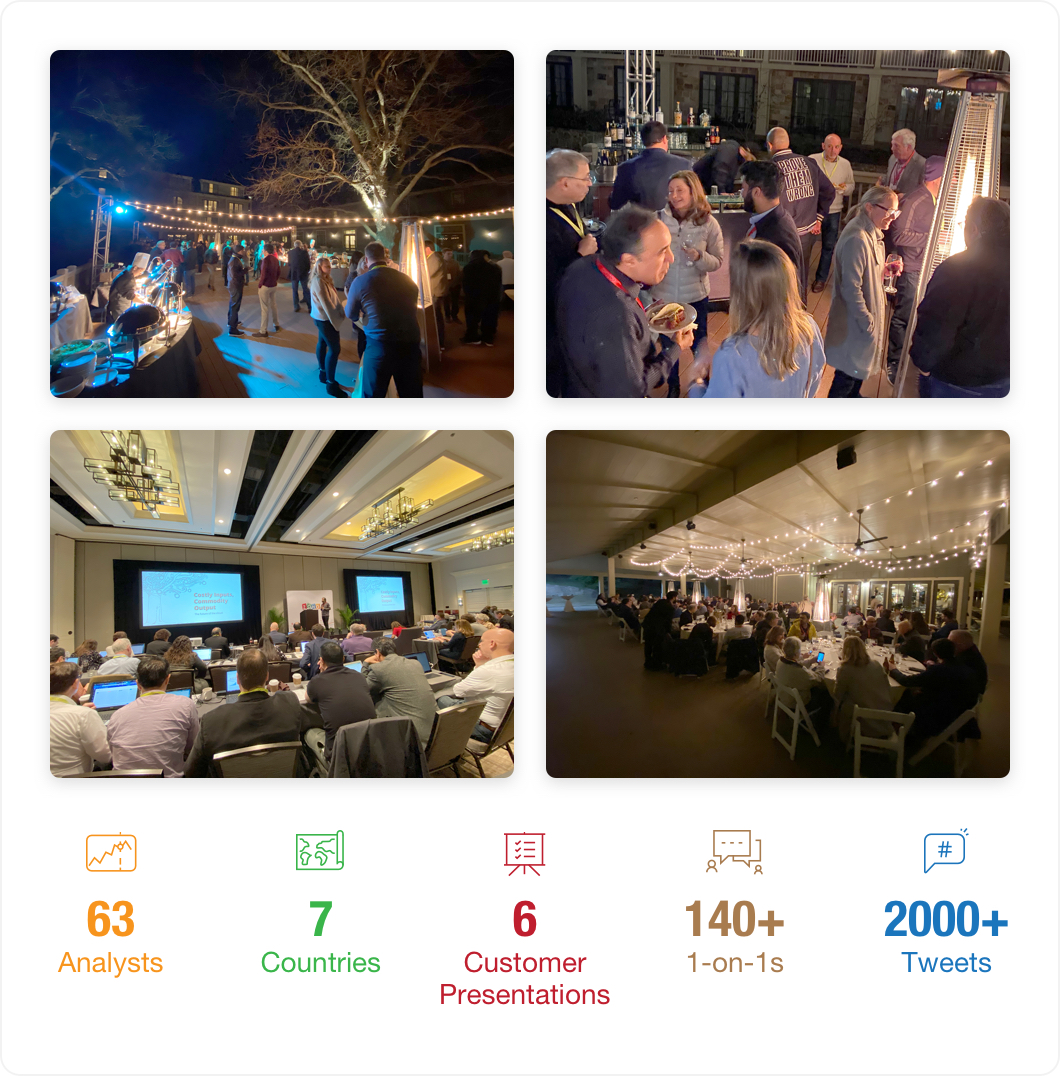 We had over 60 analysts in attendance who shared valuable insights about where we are succeeding and ways we can improve. It was humbling to see all the tweets and engagements we received!
Customer Love.
We're feeling the Buzz!
At the start of this year, we saw an overwhelming influx of praise and appreciation pouring in from customers around the world.
| | |
| --- | --- |
| Zoho CRM was named as a Gartner Peer Insights Customers' Choice for Best CRM Lead Management Software of 2020! A big, grateful shout-out to everyone who continues to give us feedback so we can refine our craft. 🙌 | |
Over to you...
This is only our third issue, and we've already received numerous responses from our readers about what we are up to—the good, the bad, and the quirky.
Have something on your mind about our products? Don't hesitate to hit Reply and let us know. We're all ears!
Until next time,
Ritika and Nick at Zoho